Currently Under Construction, Alliance Academy is the first primary school for underprivileged boys and girls in the town of Annie and surrounding villages of Togo West Africa.


The critical situation 
Education in Togo is a critical piece to address socio-economic challenges that affect the most vulnerable and marginalized children in rural communities. In the town of Annie and its surrounding areas, small children survive on the street while the youth steal and beg to survive. Most of them become troubled teenagers whose behavior leads to delinquency. This cycle creates a burden on the community. These children come from large Muslim families, are usually abandoned, and have extreme difficulty in providing for themselves. These circumstances place the children at risk to be recruited by radical Muslims and most likely become future terrorists in the West African region.
Our Vision for Alliance Academy
To provide quality, private education with godly values through effective teaching and learning methods that are biblically sound in order to promote academic excellence, social engagement, and cultural relevance as students prepare to use their gifts and abilities to follow God's plan for their lives.
What your gift will do?
Your generosity can provide the remaining funds needed to complete construction that has been underway since last year. Please help NHMI address this overwhelming need for quality education in the poverty-stricken and remote town of Annie.
Your one-time gift will make the difference!
Equip children for education with a safe, physical school building with six classrooms and a principal's office.
Reduce illiteracy and the cycle of poverty, especially for girls from a Muslim background.
Provide a Christ-centered environment where faith, as well as educational pursuits, are nurtured.
Educate the whole child intellectually, emotionally, socially, physically, and spiritually.
Furnish school rooms with desks to accommodate 250 children
Enhance health and well-being with clean drinking water for the children and community, and build sanitary restrooms for boys and girls.
Contribute to the community through employment of godly, qualified, and skilled Christian teachers as well as staff for the school.
Solve social and economic problems as a direct result of educating children in the Alliance Christian Academy.
Please consider partnering with us financially for this very important ministry in Togo!
Donate today to become an Alliance Academy Ambassador!
---
Thank You For Being An Alliance Ambassador!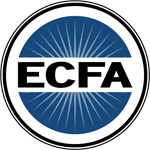 Make a donation to the Alliance Academy today to become a Alliance Academy Ambassador and help stop illiteracy and end the cycle of poverty!
If you prefer to donate by check, please make checks payable to:
New Harvest Mission International - PO Box 458, Elfers, Florida 34680